Tattoo Convention Update!
Thursday October 18, 2012
Great news! The Rebel Muse crew and I will be attending the Best in the Midwest convention this February in Iowa!
I have a couple spots open for tattoo appointments for that convention. February 8-10, 2013. So if you live in the area, or are willing to travel, contact me through here to set something up!
Check out some of the details here: http://www.shaneoneillproductions.com/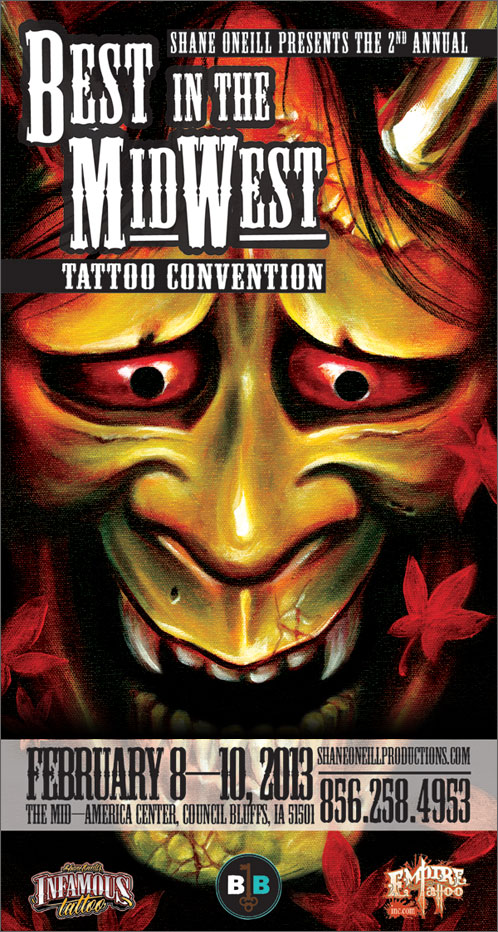 Can't wait to start hitting more conventions in 2013!
Stay tuned for more news!
Thanks,
Dave