In Progress
Thursday April 18, 2013
Here are a few pictures of some pieces I am currently working on! Can't wait to finish them!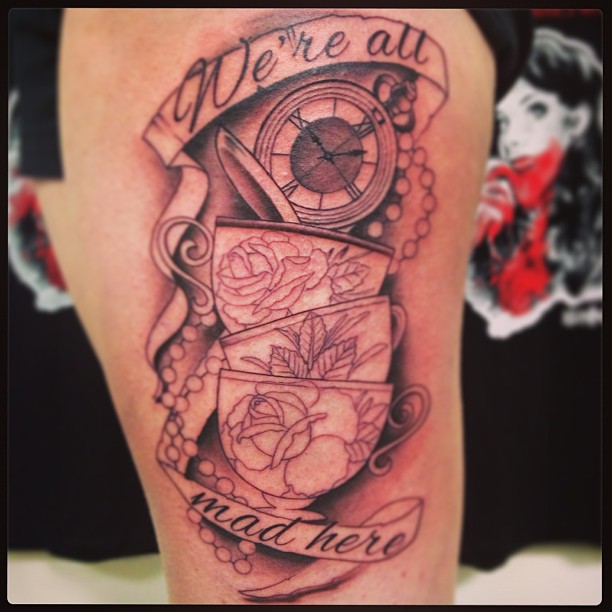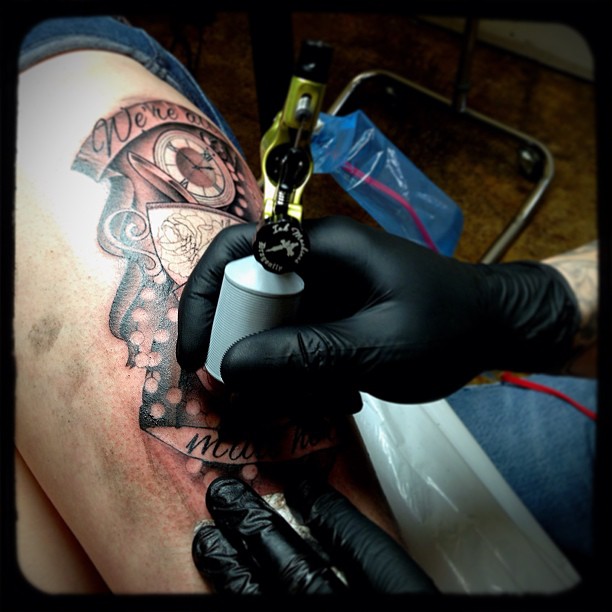 This is an Alice in Wonderland inspired black and gray thigh tattoo. I have a couple hours left on this one!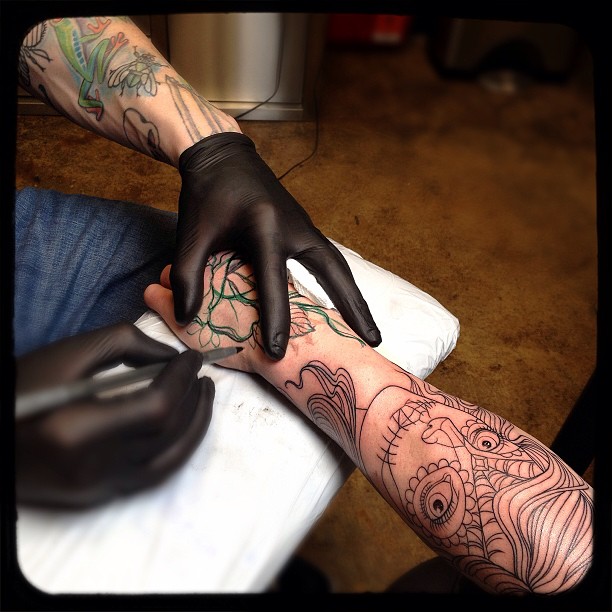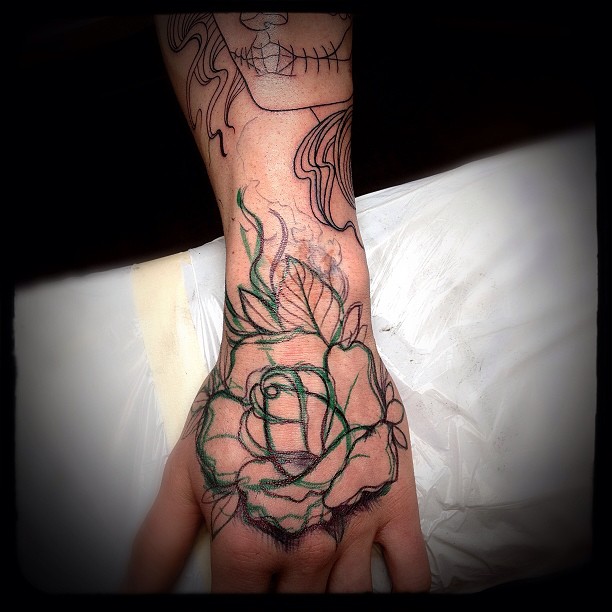 Drawing on the hand part of this full sleeve I am working on.
Will post more pictures soon!