Gambling Rose Tattoo Convention
Monday April 29, 2013
I will be attending the Gambling Rose Tattoo convention this July 12-14 with the rest of the Rebel Muse crew! We had a blast at the last Shane Oneill convention in February and are looking forward to the next one in Cincinnati!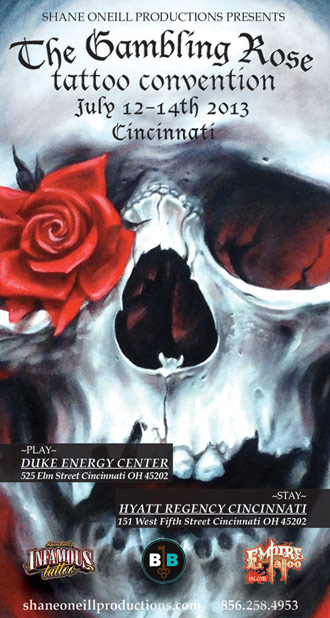 Here are a few pictures from the Best in the Midwest Convention!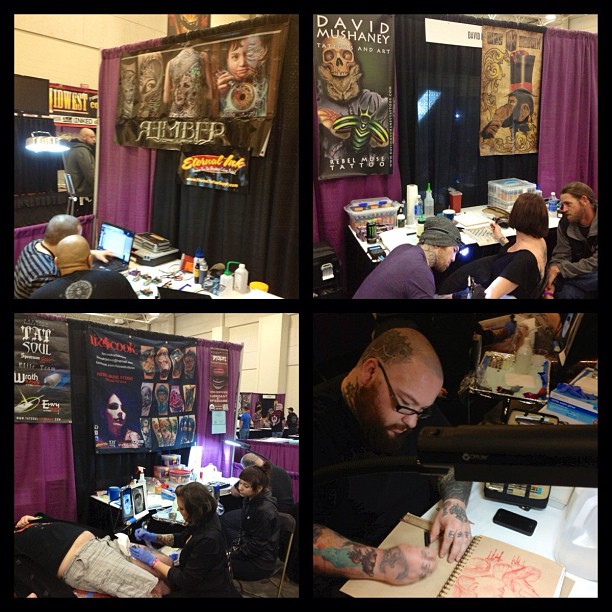 My booth set-up; I still have a few prints available for sale. Just message me on here or at davidmushaney@yahoo.com if you are interested!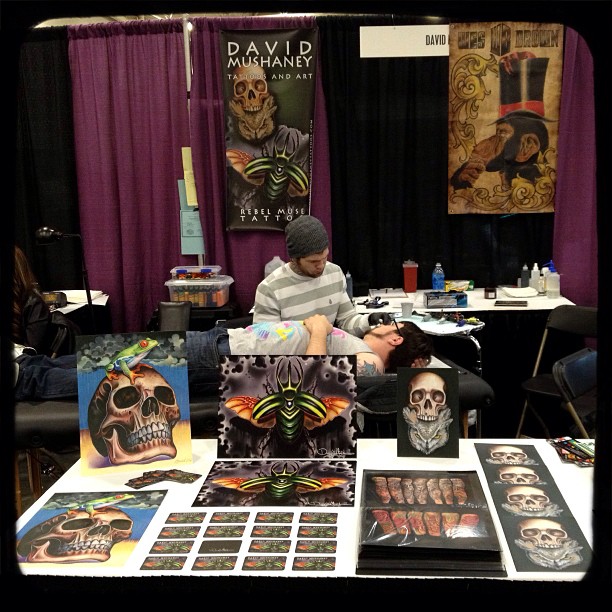 Had a blast on this Captain America back tattoo on a new client. Will hopefully be tattooing him some more at future conventions!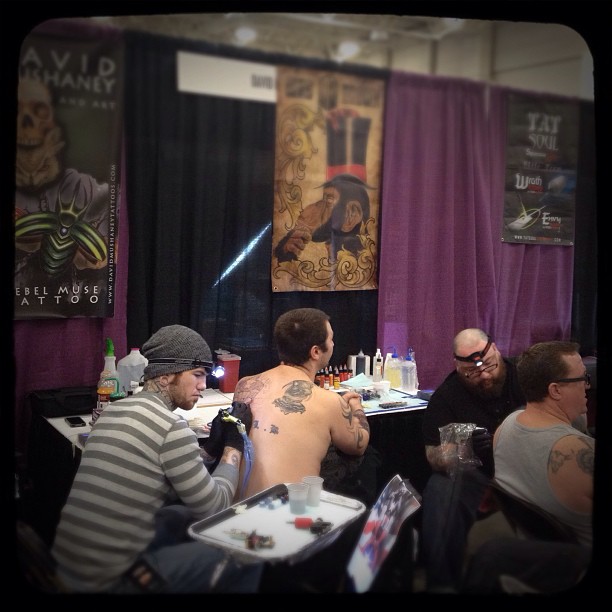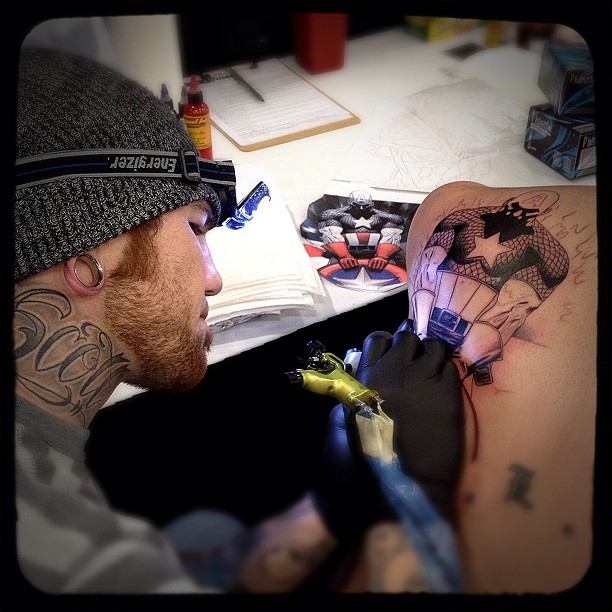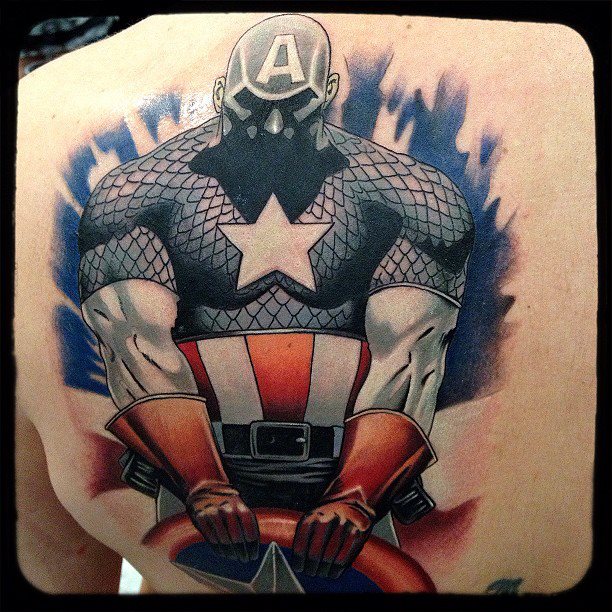 I had an awesome client drive up to Iowa from Texas to get this rose and compass forearm tattoo. Thanks Megan!