September 2013
Friday September 06, 2013
Hello All! Things are really picking up at my studio, Rebel Muse Tattoo. My team here has been very busy lately putting some of the finishing touches on our studio expansion! We are almost ready to officially open the "walk-in" side of our studio.
In July, most of the Rebel Muse crew attended the Gambling Rose Tattoo Convention in Cincinnati, OH wih me! Here are a few pictures from the weekend!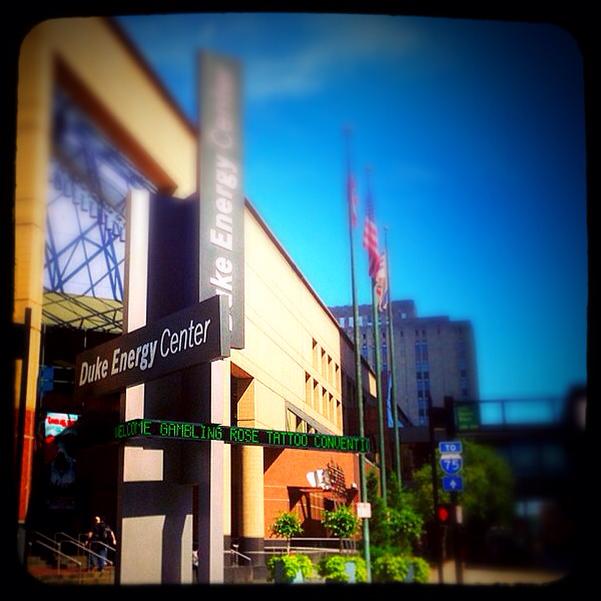 The Gambling Rose Tattoo Convention at the Duke Energy Center in Cincinnati, OH - July 2013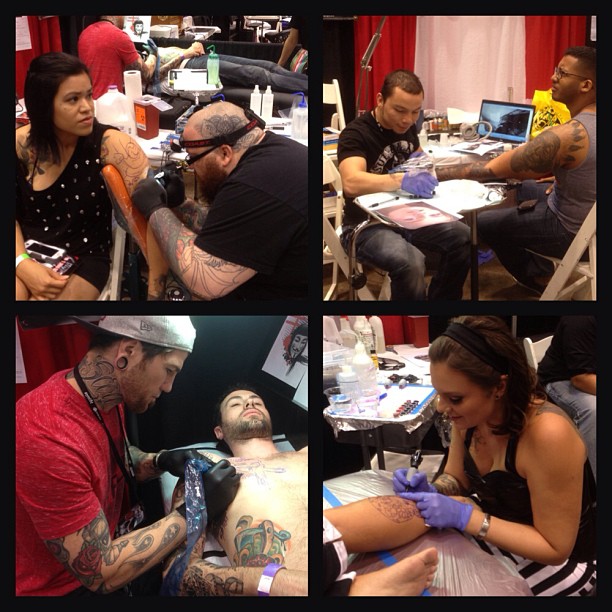 Rebel Muse Tattoo Artists at the Gambling Rose Tattoo Convention - Wes Brown, Rember Orellana, myself and Liz Cook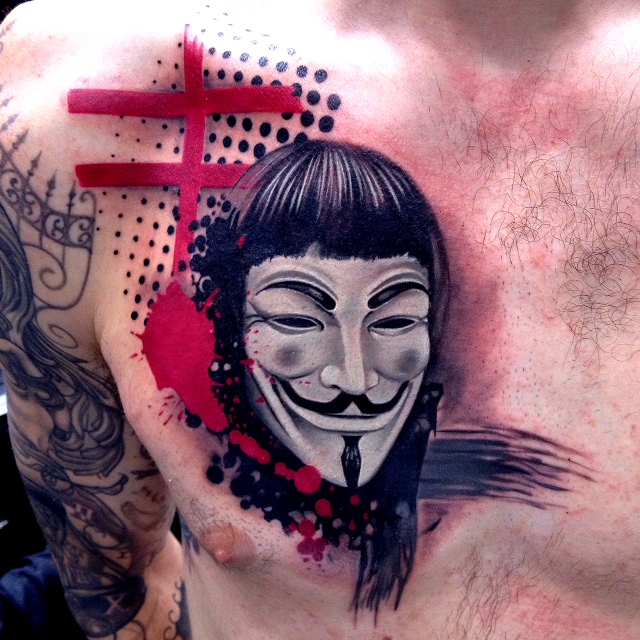 Here is a photo of a V for Vendetta inspired Trash Polka style tattoo I did at the convention. Had a blast on this tattoo and can't wait to do more tattoos in this style!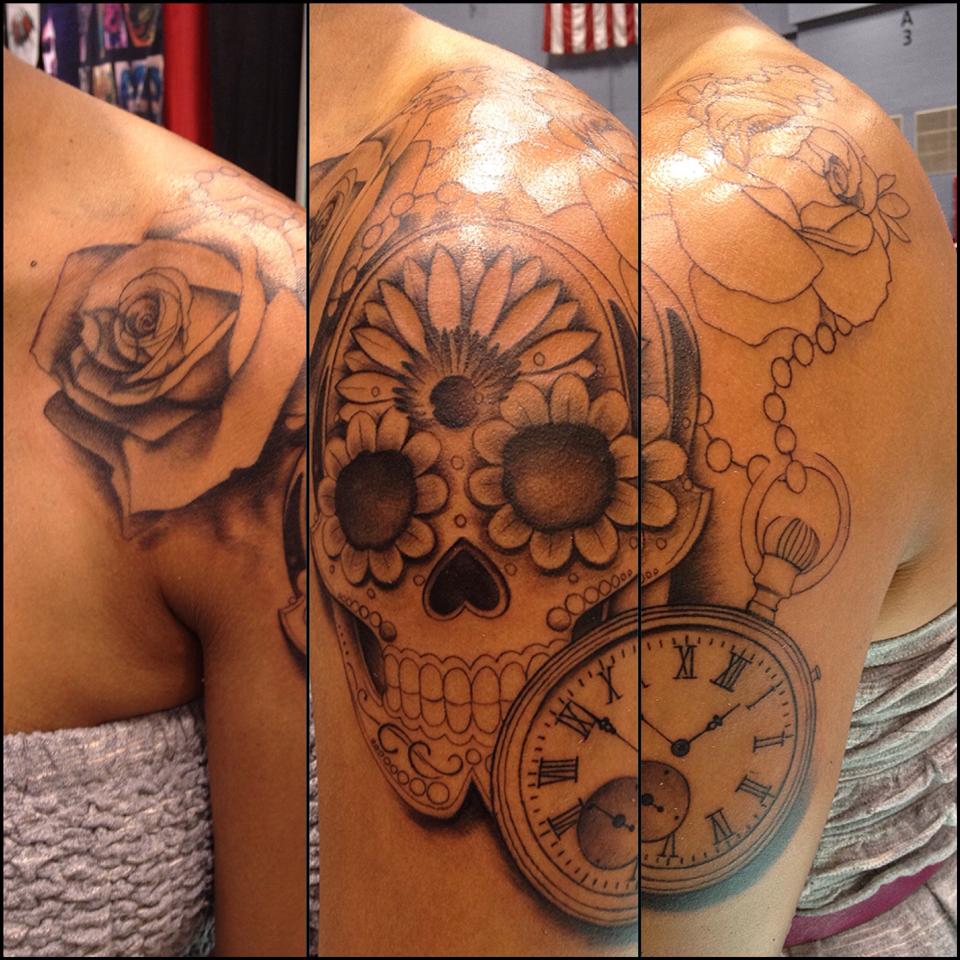 Here is an in-progress photo of a shoulder tattoo I started at the convention. I can't wait until she come down to my studio in Dallas to finish this tattoo!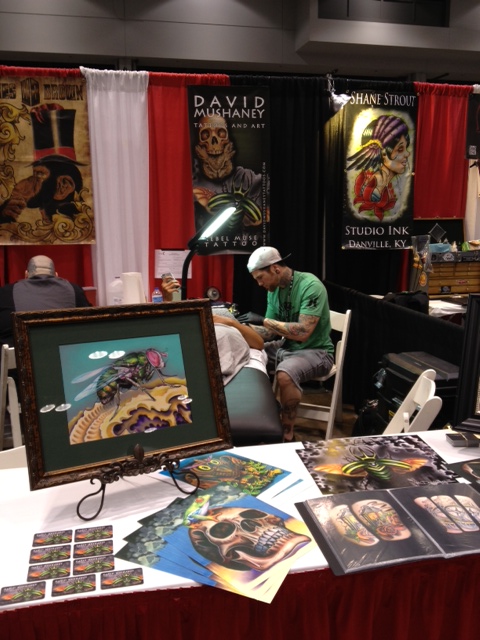 My booth at the convention.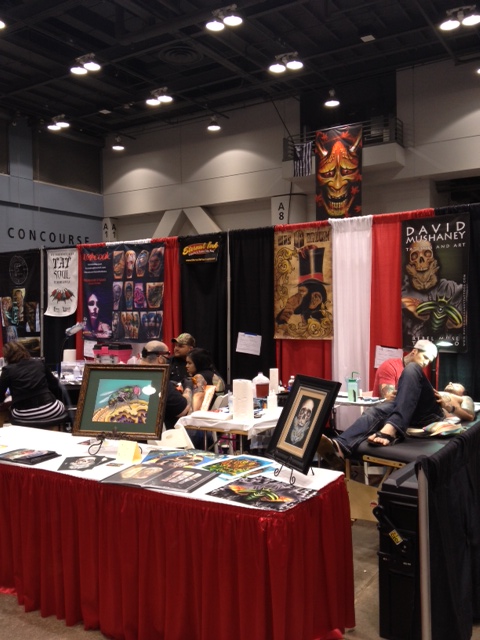 Wes Brown and I tattooing at the convention.
I have been working on a lot of new custom tattoos this month and will most some in-progress photos soon!
-David